Get Involved
Could you volunteer with us?
If you have a skill or talent that you think would make valuable contribution to our work then please get in contact. We are always looking for people with passion, enthusiasm and a little bit of time to really make a difference.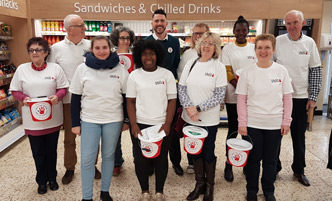 Supporter:
You can support us for as little as £20 per year. If you become a supporter you will be amongst the first to find out about all of our latest news and you will be able to vote on some key decisions.
Fundraising:
As a small charity we rely on our fundraising efforts. If you have a creative flair and are willing to have a go at putting on an event or fundraiser then please get in touch. You will get lots of support from the team and its a great way to meet new people.
Donate:
You can donate from the website as a one off or you can set up a regular payment which will go a long way to support our work.