Latest News
V4A Scholarship Student : Josephine's story
Date Posted: 14 February 2021
Josephine Gift Nyachwo travelled more than 4,000 miles to study at UWC Atlantic college, and is the fifith young person chosen for our Student Scholarship programme.
She has been living and stuyding at the College since 2019. This is her story, in her own words:
"I am Josephine from Tororo district in Uganda. I live with my parents, and have two brothers and one sister.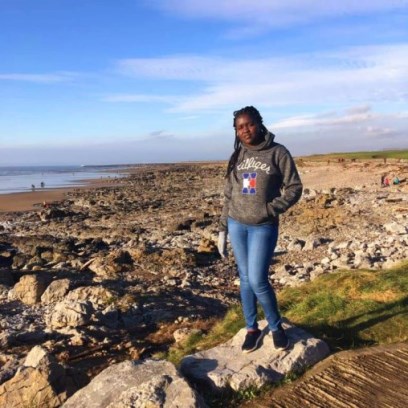 "My parents are peasant farmers and I grew up practicing farming to earn a living. The products made on the farm were sold to pay for our school fees.
"Tororo has been blessed with various organizations visiting us and helping to promote the district's development, improve the health services, education and other services in the area.
"I had the incredible opportunity to be a part of the amazing Vale for Africa link, which has done a great deal of things not only to me but to the people of Tororo in general.
"It is through this organisation that I have been able to travel a thousand miles and found myself in place with a castle by the sea.
"It is such a great opportunity for me to come to this pleasant environment and get to study in UWC Atlantic College, the land with the great view of the castle. I'm always surrounded by amazing people of all different traditions and backgrounds.
"It has been a wonderful experience to see so many new things in this place, particularly the sea and other beautiful natural features that are not in my country. I have really enjoyed staying in this place and meeting so many different people from all over the world with their different aspects in life, and also having time to share with most of them the ideas that differentiate my country from theirs.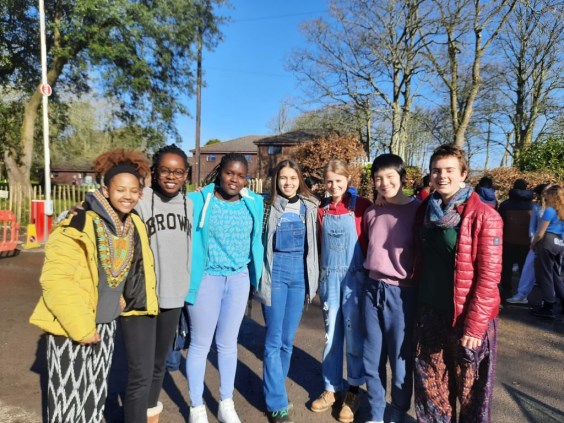 "Since starting here, I have been a student representative for the Wellbeing Council. I talk to people in my house that have some problems for example emotional wellbeing due to stress and am also i am person to talk to in case one feels left out or has no one to talk.
"I am currently in my second year and hoping to have a great time on campus since it's my last year in the school, and it's kind of sad because it is the last moments with such amazing people around me and the friendship I have developed with most of them. UWC Atlantic College really does feel like a home from home, although it could not be more different from my home."