Latest News
Isaac goes home for Christmas
Date Posted: 07 January 2015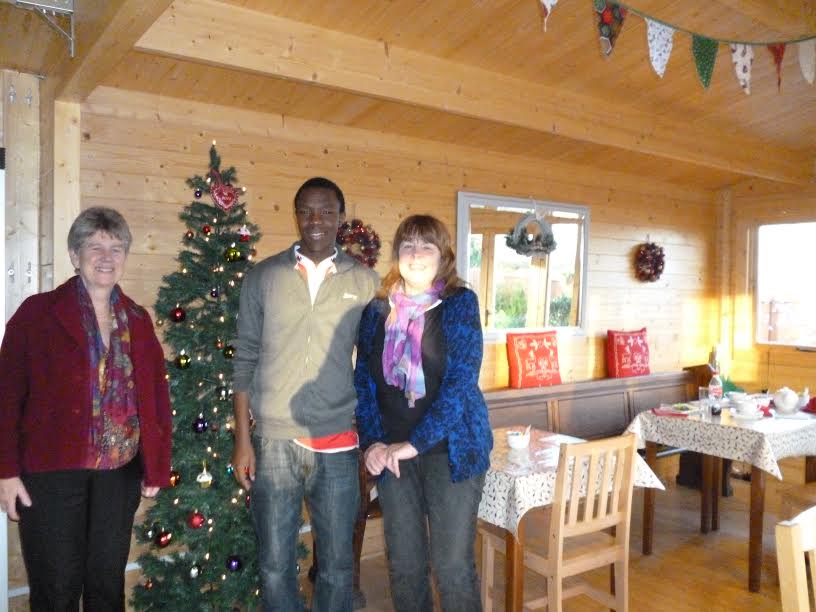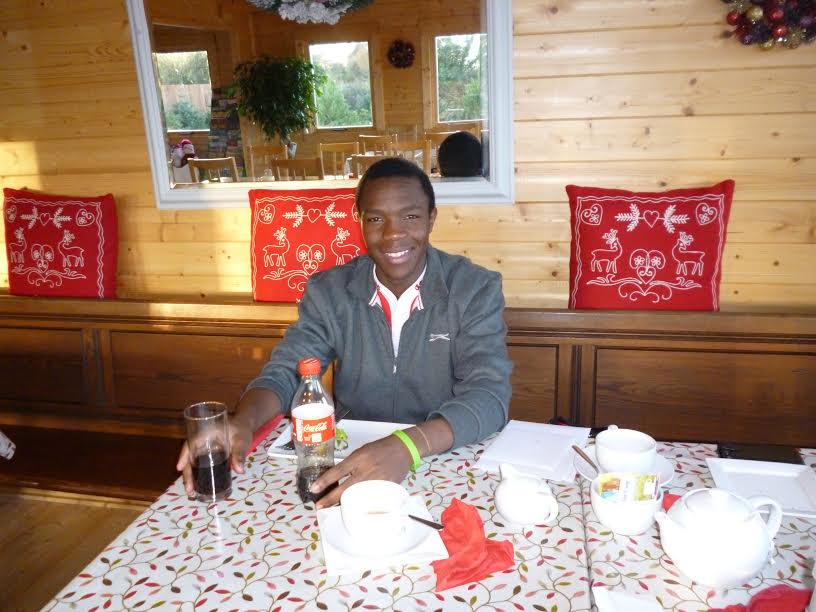 Sue and Jane visited Isaac recently to say goodbye before he returns to Uganda for the Christmas vacation. Issac is the current UWC Atlantic College Scholarship student from Uganda. Isaac also had told Sue and Jane that when he was home in the summer he spent time speaking to students about the scholarship and he will continue to promote the Atlantic College scholarship among students in Uganda. Which is good news considering UWC Atlantic College is committed to offering a further Vale For Africa scholarship for 2015-2017.
After his studies at Atlantic College Issac hopes to go to America, and he is currently applying to universities in the United States, where he intends to study chemical engineering. In his spare time Isaac is also an excellent basketball player and spends time coaching other students at UWC Atlantic College.
The Waterloo Foundation were also pleased to receive a Christmas card and update from Isaac. Also, Vale for Africa recently kitted him out with winter clothes, and thank you to his houseparent who took him shopping when Sue was out of action. Plus, a thank you to Cowbridge Rotary for funding most of his air fare home this Christmas, we couldn't have afforded it otherwise.